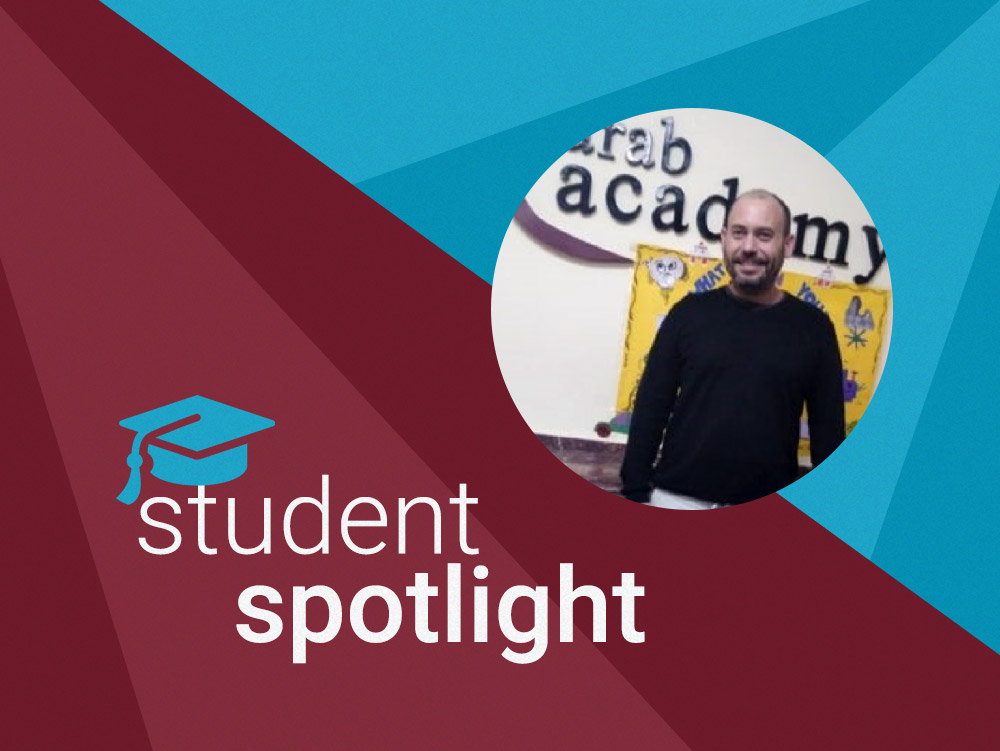 This month, Arab Academy is featuring Hector Martinez from Spain. Hector joined our classroom program in Cairo for 2 weeks, and has been studying with us online for 6 years. Read on to hear about his experience learning Arabic
Why did you choose to learn Arabic?
Because I like Arabic language .
Why did you choose to learn at Arab Academy?
Because we've been studying together for so long.
How has learning Arabic impacted your life?

it's a challenge ( a good challenge).
Has Arab Academy changed or impacted your life in any other way?  If so, how?
It's been a long time. I recommend Arab Academy to all that ask me for a good. place to study Arabic
How Arab Academy is unique compared to other language centers/ online courses you have tried?
Great on-line material and approach very good and professional staff and teacher.
What would you tell someone who is interested in learning Arabic, but hasn't yet tried it out?
To try with you and to be patient. It is a hard language.