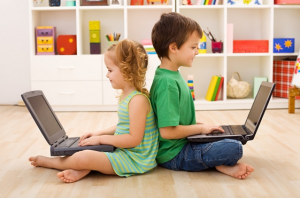 When you think of learning a new language, you may be intimidated about the cost and time investment it will entail.
Because of this you may be thinking that learning Arabic is only for adults who have a lot of time on their hands and who have a strong reason to learn Arabic.
What if you merely want to learn Arabic for your personal enjoyment and development? What if you have a young son or daughter that you want to learn Arabic. Is it possible or worth it?
While many people are interested in learning a new language, most make up reasons and excuses as to why they can't. The course is too expensive, too time-consuming, and too complex for children or beginners. For Arabic and its various dialects and forms, potential students may be overwhelmed not knowing the right form of Arabic to learn.
While these are legitimate concerns, they need not keep you from pursuing your interest in learning Arabic.
At Arab Academy, our world-recognized, online Arabic language school encourages everyone to try our courses, no matter their experience level, age or motivation behind learning Arabic.
We strive to make learning Arabic available to everyone.
All Ages and Experience Levels Welcome
It may be tempting to think one can be too old or young to learn a new language. However, at Arab Academy, we believe there is no age limit for learning. We offer courses specially made for children, enabling children as young as kindergarten age to quickly and easily learn Arabic.
We also have a variety of adult courses for all experience and ability level from beginner to advanced. Whether you're learning Arabic for the first time or you want to simply brush up on your Arabic fluency, Arab Academy will have the right course for you.
We Offer a Variety of Arabic Language Interests
Not sure what form of Arabic to learn? No problem. Arab Academy offers courses in Standard, Egyptian and Islamic Arabic.
Some online Arabic language programs specialize in only a few forms of Arabic. With these programs, you can find out half-way through the course that you're learning the wrong variety of Arabic.
At Arab Academy, we're familiar with the fact that different Middle Eastern countries speak different forms of Arabic and there are certain instances where one form of Arabic is appropriate and another isn't.
We also know which forms of Arabic beginners should learn.
How do we know? Because our school is headquartered in Egypt and all our courses are taught by native Arabic speakers.
Great for Any Student
Learning an additional language has many benefits including making one more desirable for employment or career advancement. While learning Arabic for business and professional development is a common occurrence, Arab Academy Arabic courses are also great for those who simply want to learn Arabic as a hobby and personal enrichment.
We also have courses for students of all ages from kindergarten through college to help them with their Arabic language studies in school.
At Arab Academy we know that while it makes sense to learn a specific form of Arabic for a job relocation in the Middle East, you may also want to learn Arabic so you can communicate with your Middle Eastern neighbors.
Learning Arabic can be affordable, convenient and easy for students of any age, experience level or motivation for learning Arabic.
Learn more about our Arabic courses at ArabAcademy.com!