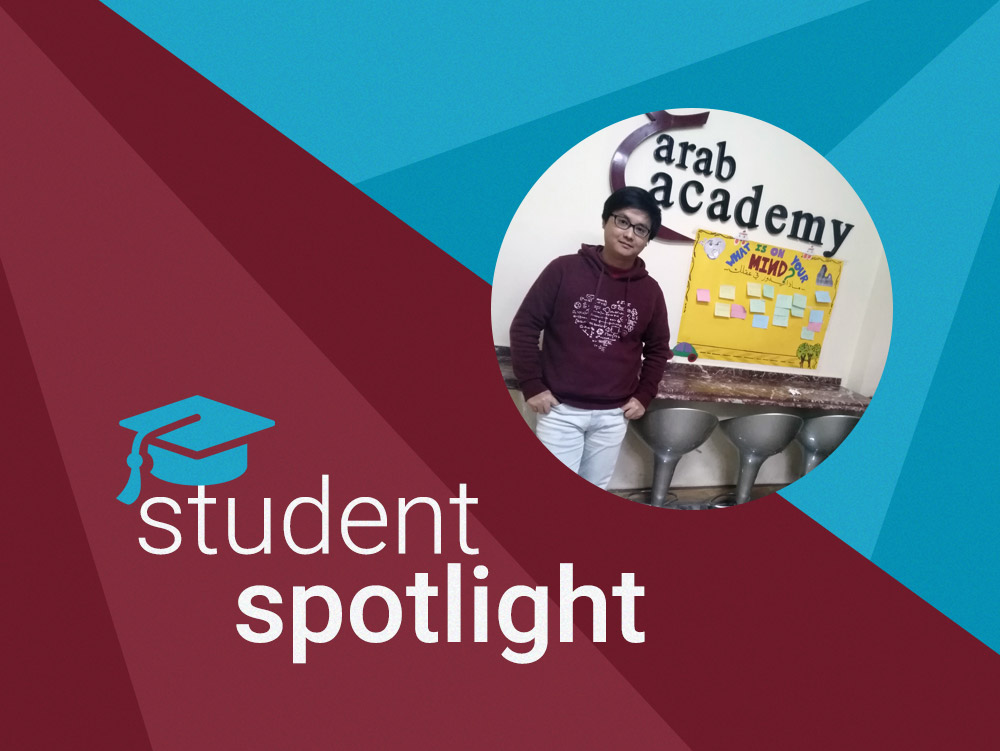 This month, Arab Academy is featuring Jose Ma from China. Jose joined our classroom program in Cairo for one week. Read on to hear about his experience learning Arabic
Why did you choose to learn Arabic?
Arabic calligraphy and the design of Arabic letters are very interesting to me.
Why did you choose to learn at Arab Academy?
Arab Academy offers online courses. I can continue to study Arabic online after I finish the classroom course.
How has learning Arabic impacted your life?
I will apply the creative design of Arabic style in my new apartment.
Has Arab Academy changed or impacted your life in any other way?  If so, how?
The Arabic language has a lot of consonants. The range of Arabic voices is lower than other languages. This makes learning Arabic very enjoyable.
How Arab Academy is unique compared to other language centers/ online courses you have tried?
Instructors are very patient and help you enjoy learning the Arabic language.
What would you tell someone who is interested in learning Arabic, but hasn't yet tried it out?
You can go to next level after studying Arabic letters. Never give up and try your best to learn Arabic in a structured way. You will enjoy it.