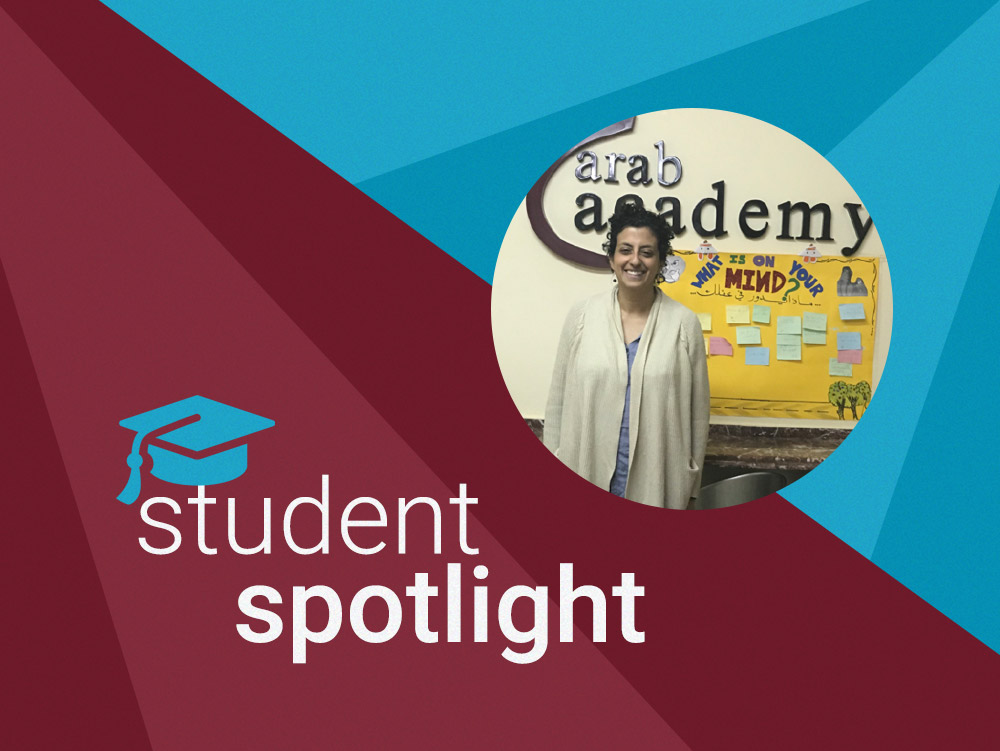 This month, Arab Academy is featuring Mireille Tawfik from Canada. Mireille joined our classroom program in Cairo for a month. Read on to hear about Mireille's experience learning Arabic.
Why did you choose to learn Arabic?
My family is Egyptian and I teach French to immigrants, a lot of which are Arabs.
Why did you choose to learn at Arab Academy?
Referral from an Egyptian friend.
How has learning Arabic impacted your life?
I can now also speak better and understand more of new words! It is amazing, the explosion in my brain!
Has Arab Academy changed or impacted your life in any other way?  If so, how?
I think language courses rely a lot on the quality of the teachers and probably the flexibility of the organization. I have found both here. I have to mention the outstanding quality, versatility, knowledge and capacity to vulgarize of Hekmat and Ahmed Samir.
How Arab Academy is unique compared to other language centers/ online courses you have tried?
Small class, few students.
What would you tell someone who is interested in learning Arabic, but hasn't yet tried it out?
It is a beautiful language and culture.