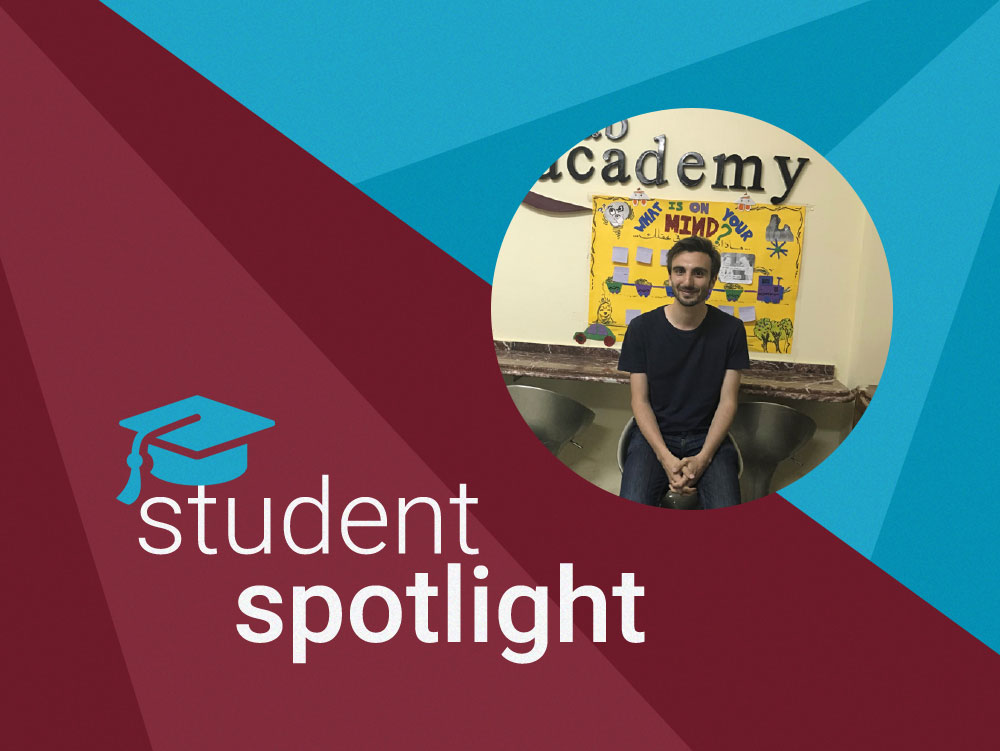 This month, Arab Academy is featuring Ahmed Hussami from France. Ahmed joined our classroom program in Cairo for 2 weeks. Read on to hear about his experience learning Arabic 
Why did you choose to learn Arabic?
I like Arab culture. My father is Syrian and I would like to speak Arabic with him.
Why did you choose to learn at Arab Academy?
Because it is well situated in Cairo. The website locked good and I was satisfied with the answers I obtained when I asked questions by email.

How has learning Arabic impacted your life?
It opens my mind on a different way of thinking. It enables me to speak with many persons from the Arab world.
Has Arab Academy changed or impacted your life in any other way? If so, how?
It helped me to understand how to switch from عامية to فصحى and to discover
Egyptian culture.
How Arab Academy is unique compared to other language centers/ online courses you have tried?
It teaches عامية and the nouns are written in Arabic and not transcript which is very important.
What would you tell someone who is interested in learning Arabic,
but hasn't yet tried it out?
That it is interesting but demands a lot of work to understand that speaking and writing is quite different.