[vc_row][vc_column][vc_column_text]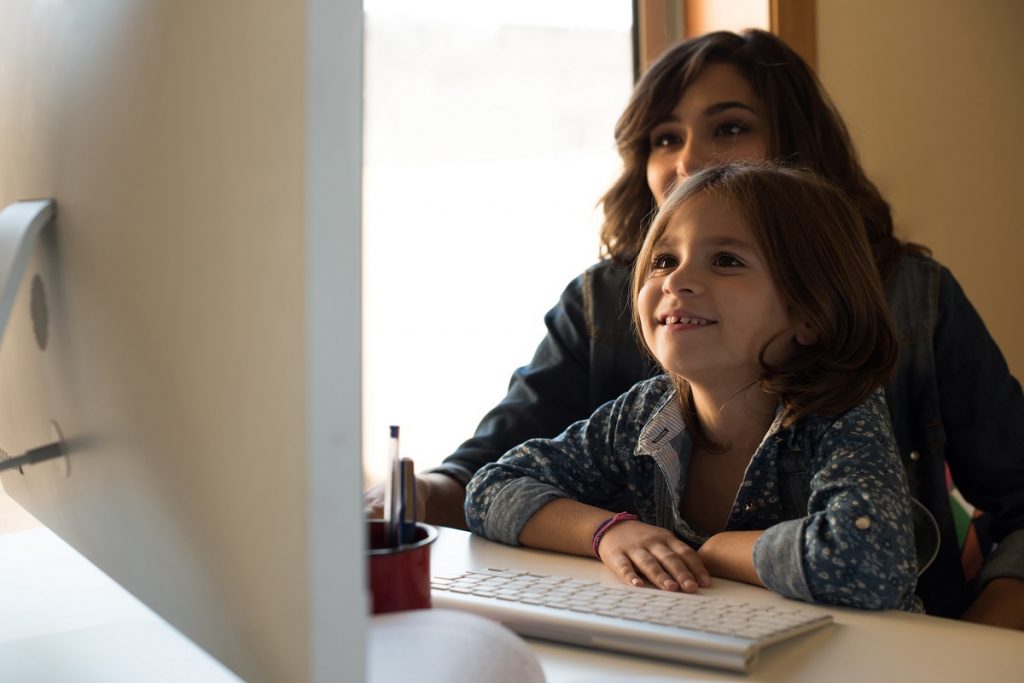 Children have a knack for learning languages. They're veritable sponges for new words and expressions – and this is true for their native language or a second language.
At this young age, their brain is wired to start learning, even if they're not consciously aware that they're doing it.
For many children, they find it easier to learn a new language because it doesn't seem like such a complex thing. It's a simple matter of associating sounds with meanings. As adults, we tend to over-complicate what it means to use a second language, which is why many adults try to emulate the way a child learns a foreign language.
This is also a great time to learn a new language because children bounce back from mistakes easier than more self-conscious adults do. They feel a sense of accomplishment more acutely than adults with each new word and phrase they're able to use correctly, and that keeps them coming back to learn more.
The Benefits of Learning a Foreign Language as a Child
There are a lot of advantages to introducing your children to a foreign language, and there has been a lot of research supporting that claim.
In general, studies have shown that children who learn a foreign language are often better at multi-tasking and focusing their attention where it's needed. They develop their listening skills and even perform better in their native language. Some studies even suggest that learning a second language as a child can lead to greater creativity and problem-solving skills.
So, How Do You Get Started?
Helping kids learn another language requires more than sitting them in front of a foreign movie or TV show and hoping they'll somehow pick up the language.
They will need a more structured approach than that.
That's where our affordable language program for kids comes in. We offer fun, exciting, and engaging Arabic courses online for children between kindergarten and fifth grade for just $10 a month.
This allows your children to go at their own pace, working on their Arabic skills a level at a time. (If your little ones have been playing any video games, they'll already be accustomed to the idea of mastering one level before moving onto the challenges of the next one.) They can spend as much time learning the Arabic alphabet as necessary and start moving on to words, phrases, and entire stories as their skills progress.
And, because we don't want you to throw your money at something that won't meet your child's needs, you can get a free class to really experience how it will work and gauge your child's interest.
What Types of Activities Can Kids Expect?
These activities are designed to engage children without talking down to them. We will keep them interested as they progress through the lessons and solve puzzles, play games, and actually use the language as they learn it.
The online classes are available whenever you are, so your kids can go at their own pace while they develop their reading comprehension, listening skills, and speaking ability.
We also offer one-on-one speaking classes, so students can conference-call with a native-speaking teacher and start using their new language skills with someone who knows how to encourage them to use all their new words and phrases. We offer two different speaking plans: the Silver plan includes 4 one-on-one meetings a month for $32/month, or the Gold plan which includes 8 classes a month for $48/month.
Our goal was to create multiple affordable options so your child can start learning Arabic while having plenty of fun along the way.
Learning a Language Can be Fun
Whether they're learning about a new culture, sharpening their speaking skills, or speaking with other children who are learning the language, the novelty and the sense of accomplishment of discovering a new language can simply be a lot of fun.
It's really easy to get started. You can either check out the free class today or sign up for the online program and introduce your kids to a whole new experience.
[/vc_column_text][/vc_column][/vc_row]