[vc_row][vc_column][vc_column_text]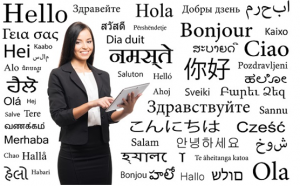 You're interested in learning a new language, but you question if it is worth the time and investment. Will learning a new language have any benefit or advantages or will it just be a personal hobby you do whenever you have free time?
Learning a new language can be hard and frustrating. It can also take a lot of time. Some language programs are also expensive which adds extra pressure to students to learn and get the most out of the material.
Advantages of Learning a Foreign Language
Increase Your Marketability for Employers
Those looking for work, whether it be their first job or looking to start a new career will find it highly advantageous to master a foreign language.
Companies, especially international ones favor job applicants who have a mastery of the local language.
Prospective employees who are proficient in the language of the country the company wants to expand into may not only get a job, but may also be promoted after a short amount of time.
Increase Your Chances of Getting a Promotion
If you work, or want to work for a growing international company or a company looking to expand into other countries, learning a new language will give you a leg up other employees that might be considered for the promotion or job relocation.
Improve Brain Functioning
According to studies, learning a foreign language makes you smarter, improves your memory, increases your multitasking abilities, enhances your decision-making skills and perception, and betters your English. Learning another language has also been shown to slow the progression of (or help prevent) dementia and Alzheimer's.
Communicate With More Friends and Neighbors
Learning another language will open doors to building new relationships and friendships with neighbors and others in your community that would otherwise not be possible.
Even if none of your friends or neighbors speak a foreign language, you can volunteer your time at a local community center. There you'll not only get extra practice with native speakers, but you'll also meet some new friends.
Have a More Enriching Travel Experience
Are you planning a trip to a foreign country? Learning the native language will enhance your experience by making it more fun, memorable and authentic. Locals love tourists who attempt to speak and understand their language and traveling abroad will give you excellent opportunities for additional practice of your newly learned language.
While it may be intimidating, time-consuming and a big investment to learn a second language, the benefits, both professionally and personally, are more than worth it.
Advantages of Learning the Arabic Language
An increasingly popular language to learn is Arabic. The Middle East is becoming an international business powerhouse, attracting many large companies to establish offices in the area. Being fluent in the local Arabic dialect will improve your professional advancement opportunities.
Even if one doesn't go there for business, countries such as Saudi Arabia, Qatar and Egypt are popular tourist destinations. Being able to speak Arabic will immerse  you in a deeper cultural experience.
Arabic is one of the most widely spoken languages in the world and with the Internet and modern transportation, chances are there are native Arabic speakers in your neighborhood. Learning Arabic will open the door to relationships with your Arabic-speaking neighbors that otherwise wouldn't have been possible.
Learning Arabic can be fun, affordable and done online at your own pace. Arab Academy offers a variety of courses for beginners to advanced speakers as well as special curriculum for children. All courses are done online and are led by native Arabic speakers.
Get started today by signing up for a FREE Arabic lesson![/vc_column_text][/vc_column][/vc_row]